Therapyland centers are the largest and most advanced, all-inclusive pediatric therapy centers in the state of Georgia. Our team is committed to providing the finest therapies and education to children with autism spectrum disorder (ASD), developmental disorders, learning disabilities, or special healthcare needs. We believe that every child can grow into a successful, well-balanced, and happy adult.
Therapyland's interdisciplinary approach to therapy is a key pillar of our philosophy and success. Our team provides applied behavior analysis (ABA) therapy, occupational therapy (OT), physical therapy (PT), speech therapy (ST), feeding therapy, and augmentative and alternative communication (AAC) therapies to children with autism and other special needs. Whether the child needs help with fine motor skills, gross motor skills, communication skills, cognition and learning skills, self-help skills, or social skills, our therapy-based approach can make an astonishing difference.
With these new skills, individuals with autism can lead fuller and more independent lives.
From Strength to Strength: Redefining Autism Care and Support
One of the most remarkable aspects of Therapyland is the collaboration between our Autism Specialist Partners, a team of experienced professionals specializing in autism spectrum disorder (ASD). This collaboration allows Therapyland to provide comprehensive and coordinated care for children with ASD or another developmental disorder.
Our team is composed of highly educated professionals, including a board-certified behavior analyst, licensed psychologist, behavioral pediatrician, and social worker; all of whom bring a wealth of knowledge and experience to Therapyland. Their expertise in autism spectrum disorders and the associated treatment plans makes them invaluable to the Therapyland team. Through this partnership, Therapyland is able to stay up-to-date with the latest research and offer an extensive range of services for children with autism and their family members.
The collaboration between team members is a shining example of what can be achieved when experts work together to create a brighter future for children with developmental disorders. It's a symbol of hope and possibility, and a reminder that with the right care and support, every child can thrive.
Step inside Therapyland, and you'll discover a world where every child is celebrated and cherished. The air is filled with the sound of laughter, learning, and progress. Here, children are empowered to achieve their full potential, and families are supported every step of the way.
The following is a collection of information about individuals and organizations that provide services for children with special needs and their families. These professionals specialize in a variety of areas, including advocacy, therapy, psychology, and pediatrics. They offer comprehensive support to help improve the lives of children with autism and other special needs.
Ann Elliott, Director
Raise Them High, Inc.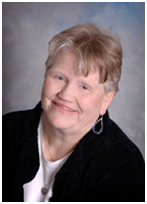 Ann Elliott is the Director and CEO of Raise Them High, Inc. She is the mother of three, including one son with autism. After being a nurse for 40+ years, Ann started Raise Them High with the idea that she could help special needs children get services that they need in order for them to improve and progress.
Ann works with families of special needs children completing Deeming Waiver paperwork and walking them through the process of getting approved. She has dedicated her life to helping people, now she does what she loves best – helping children.
You may reach Ann at phone number 678-313-1527 or email
---
Dr. Jennifer L. Poulos, Psy.D.
Pediatric Psychologist
Dr. Jennifer Poulos is a Michigan native who has resided in Atlanta for over a decade. She completed her undergraduate degree in Psychology and Child and Family Development at The University of Georgia and her M.A. and Psy.D. in Clinical Psychology from Georgia School of Professional Psychology.
She is a licensed pediatric psychologist who focuses on the importance of early intervention for infants, toddlers, young children, and their families as they cope with and adjust to developmental, cognitive, emotional, behavioral, and chronic medical conditions. She provides comprehensive consultation, assessment, treatment planning, play therapy, and behavioral therapy.
Dr. Poulos also provides behavioral medication consultation, integration and continuity of care with other clinical professionals, as well as holistic care consultation. Dr. Poulos is available by contacting her office at 404-653-0322 or by email at Dr.JenniferPoulos@gmail.com.
---
Debbie Dobbs Advocacy, LLC
Debbie L. Dobbs, MS
Special Education Consultant, Child Advocate, Health Care and Funding Consultant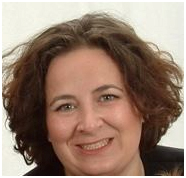 The mission of Debbie Dobbs Advocacy, LLC is to advocate for children with special needs to have appropriate educational and financial resources and opportunities. They offer a variety of advocacy services including:
Educational Advocacy in the public school system to help families with IEPs, 504s, attending meetings, discipline referrals, etc.

Assisting families with filing Katie Beckett Medicaid Deeming Waiver Applications and other financial resources.

Providing free list of financial grants and resources called Navigating the Maze (can be downloaded via

www.debbiedobbs.com

)

Training Seminars and Speaking Engagements
Debbie Dobbs received her Master's Degree of Science in Management focusing on Organizational Behavior and Development with a sub emphasis in Healthcare Administration from Georgia State University. She has worked over 20 years in the medical industry in a variety of capacities including practice management and consulting. She has two wonderful children that are her joy and pride and also happen to have numerous disabilities. Since the birth of her son, she has been helping other parents advocate for their children's rights in her role as a Special Education Consultant and Child Advocate. She received training by the Georgia Advocacy Office via the Parent Leadership Support Project, William and Mary Law School's ISEA program, NSEAI courses, Partners in Policymaking, Wrightslaw classes, and by attending the Council of Parent Advocate and Attorney's SEAT training. You may reach Debbie at 800-378-3142 or via her website at www.debbiedobbs.com
---
Lynn Brecht
Dustin's Place Equine Therapy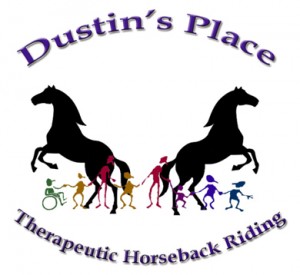 At Dustin's Place, we offer many programs. Equine-Assisted Psychotherapy pairs a team of a client, a licensed mental health professional, an equine specialist, and a horse or group of horses. This type of therapy is experiential, meaning the clients are given the opportunity to learn more about themselves and coping skills for what they may face in their everyday lives. Equine-Assisted Psychotherapy is a solutions-based therapy. In Equine-Assisted Learning, a horse can be used with one person or a group of people to help improve productivity, communication, leadership skills, and employee satisfaction. We take our kids to local horse shows to compete against other individuals with special needs as well as typical peers and compete in the State Equine Special Olympics. We also offer a "Barn Buddies" program where teens and adults with special needs can come to work on our farm and learn real job skills in order to give them a future to be as independent as possible. Please see our website at www.brechtstables.org for additional information.
---
Dr. Alan Weintraub
Developmental/Behavioral Pediatrician
Dr. Alan Weintraub is dual board-certified in General Pediatrics, as well as Developmental-Behavioral Pediatrics. He has been practicing developmental pediatrics since completing his developmental disabilities fellowship in 1988. Dr. Weintraub did both his general pediatric training and his developmental disabilities training at the Albert Einstein College of Medicine in the Bronx, New York. After completing his training, he and his family relocated to the Atlanta area. Dr. Weintraub is well known in the developmental disabilities community in Metro Atlanta.
Dr. Weintraub is the co-chair of the Developmental Disabilities Committee of the Georgia Chapter of the American Academy of Pediatrics. He is on the Board of Directors of the AADD (All About Developmental Disabilities), an organization that serves families with adults and children with developmental disabilities. He is a clinical assistant professor at Emory University School of Medicine and is actively involved in teaching the pediatric residents their developmental disabilities curriculum.
Dr. Weintraub speaks throughout metro Atlanta at support groups such as the Autism Society and CHADD.
As a board-certified developmental-behavioral pediatrician, Dr Weintraub has training and expertise in addressing physical, cognitive, emotional, genetic and metabolic disorders. Dr. Weintraub cares for children with motor impairment, genetic disorders, autism spectrum disorders as well as differences in learning and attention.
---
Dr. Emily Papazoglou, Ph.D.
Board-Certified Neuropsychologist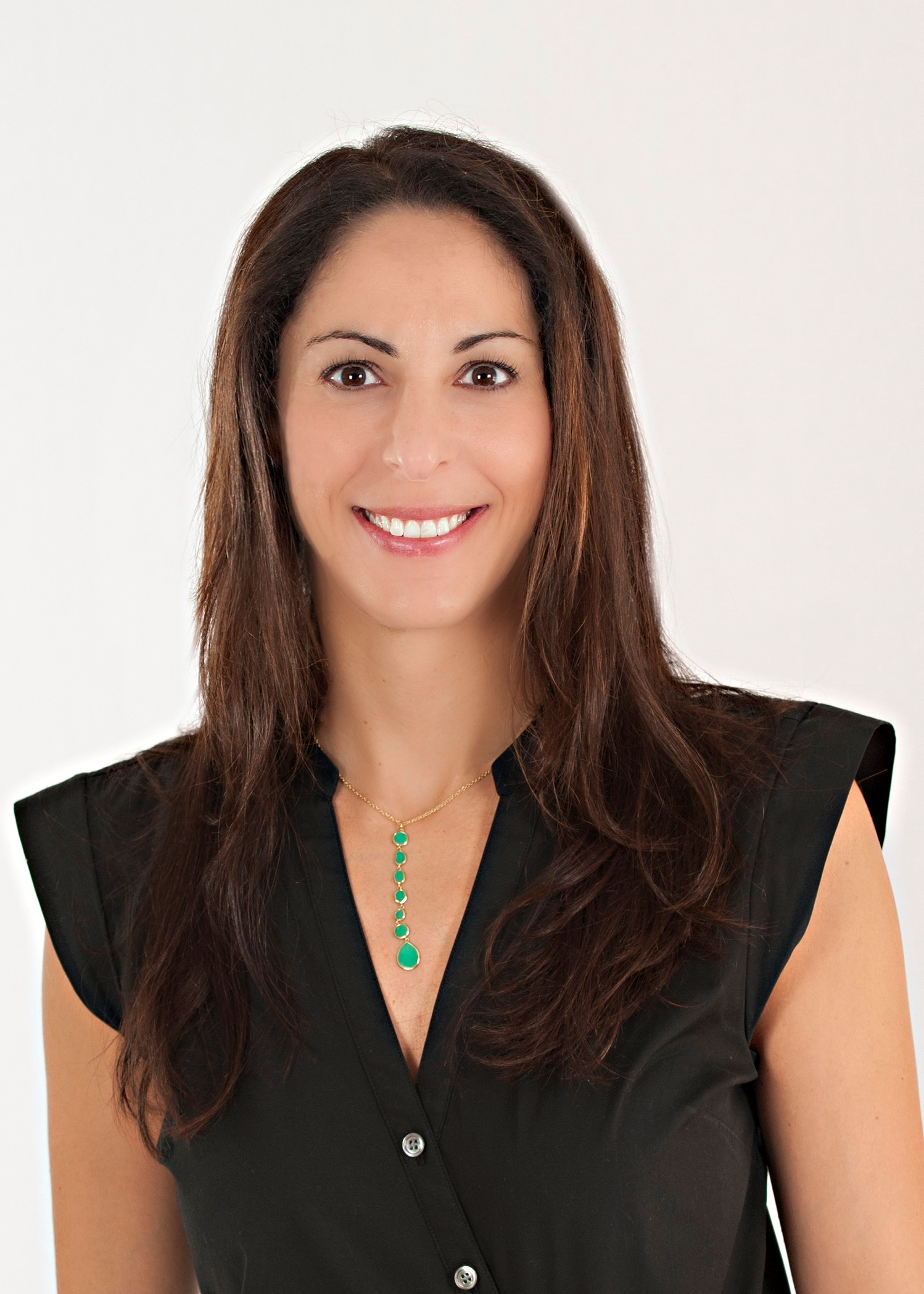 Dr. Emily graduated with honors from the University of Oxford in England, where she studied psychology and neuroscience. She went on to earn a joint doctorate in neuropsychology/behavioral neuroscience and clinical psychology from Georgia State University followed by a residency at Emory University School of Medicine. Dr. Emily completed a post-doctoral fellowship in pediatric neuropsychology at Johns Hopkins Hospital/Kennedy Krieger Institute.
Dr. Emily specializes in working with young children with developmental delays as well as children with complex medical conditions. As a board-certified neuropsychologist, she is an expert in identifying a child's strengths and weaknesses, determining whether any diagnoses are appropriate, and then developing an individualized plan to help a child maximize their potential. She also works with parents to help them understand why their child may be struggling in some areas and is passionate about sharing the latest research in brain development in an easy-to-understand way. Please visit Dr. Emily's website at www.DrEmilyNeuropsych.com for more information. You may reach her at 470-728-5778 or DrEmilyNeuropsych@gmail.com
---
Dr. Brooke Jones
Clinical Psychologist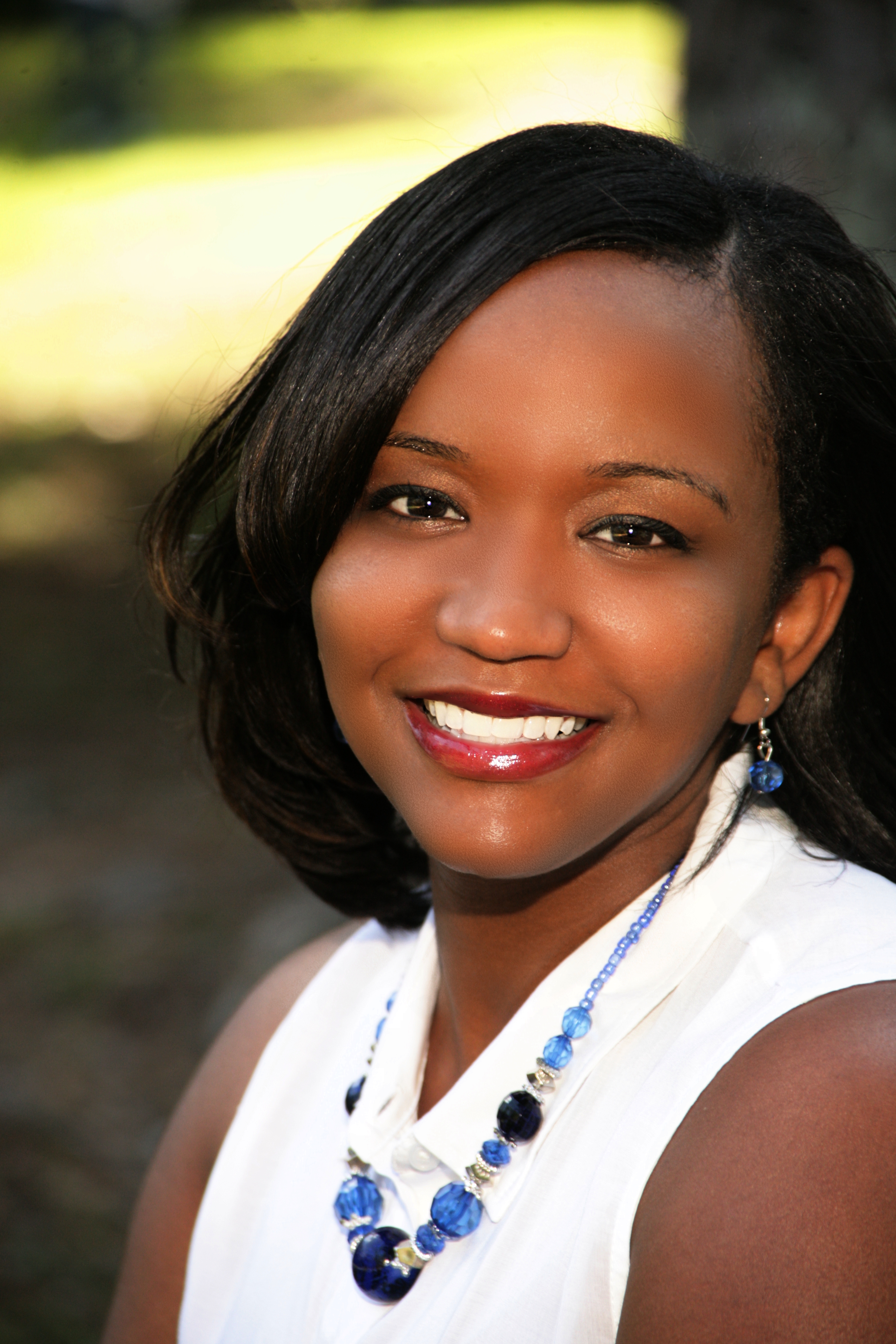 Dr. Brooke Jones is the owner and clinical psychologist at Fresh Start for the Mind in Suwanee, Georgia, Forsyth County. Fresh Start provides first-class services to children, adolescents, adults, and families. Dr. Jones specializes in comprehensive academic and psychological evaluations. For individuals who have tried therapy or psychotropic medications, who severely struggle in school or work settings, or have a history of diagnoses that are yet to be understood, comprehensive psychological evaluations are the best option. Fresh Start also specializes in individual and marriage counseling, group therapies, nutrition, and adult psychiatry. For more information please visit www.freshstartmind.com
---
Dr. Benjamin Gold MD, FACG, FAAP
GI Care for Kids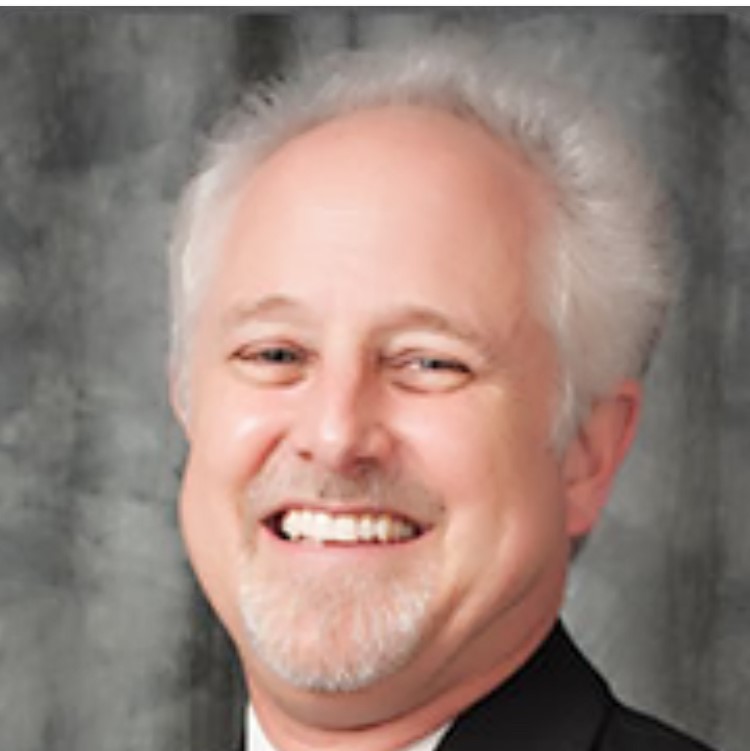 Dr. Gold joined the Children's Center for Digestive Healthcare in 2009. Prior to joining GI Care for Kids, Dr. Gold had an outstanding academic career at Emory University where he had been a Marcus Chair of Pediatric Gastroenterology, a tenured Professor of Pediatrics and Microbiology and the Director of the Division of Pediatric Gastroenterology, Hepatology, and Nutrition. Dr. Gold was also Chief of Gastroenterology Service and Medical Director of the Gastrointestinal Diagnostics and Endoscopy Laboratory of Children's Healthcare of Atlanta, at the Egleston hospital campus. Dr. Gold is a popular clinician with a loyal following of patients and is one of those rare "triple threats" that can do it all – research, teach, and provide excellent clinical care.
---
Dr. Melissa Statham
Board-Certified Otolaryngology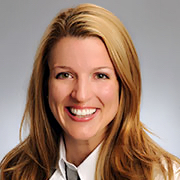 Dr. Melissa Statham is board certified in otolaryngology. She was one of the only physicians in the Southeast with dual-fellowship, specialized training in pediatric otolaryngology and laryngology. She has expertise in pediatric and adult voice conditions, as well as strong interest in the treatment of airway disorders in children and adults. She has researched novel laryngeal electromyography techniques and outcomes from pediatric and adult major airway surgery. Dr. Statham is a member of the Trilogy Society, the American Academy of Otolaryngology – Head and Neck Surgery, and the American Laryngological Society. She has authored four publications.