CEO, COO, DIRECTORS & INSURANCE COORDINATOR BIOS
Thane Brooks
Chief Executive Officer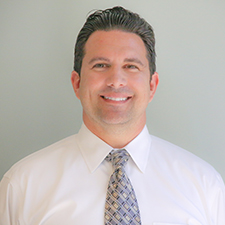 Thane Brooks graduated with a Bachelor's Degree in Rhetoric and Speech Communications from Kent State University in Ohio. His background is over two decades of finance and mortgage lending, acting as President and CEO of Avalon Mortgage, Inc. His various talents in marketing, underwriting, and management have provided for extreme notoriety in the real estate industry. Thane is also a licensed general contractor in the state of Georgia and operates Thane Brooks Custom Homes and Interiors, LLC. His entrepreneurial drive is the basis for his success and he is excited to transfer that energy and motivation into the evolution of Therapyland. Thane is the father of a daughter who is severely affected by autism. His dedication and pursuit to help her prompted his vision for Therapyland. He is honored to provide an amazing resource to the community and is committed to making a difference in the lives of people and families who are affected by all disabilities.
---
Cheri Brooks
Chief Operating Officer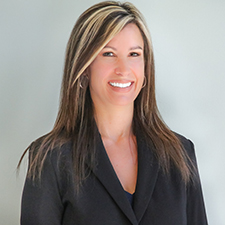 Cheri Brooks graduated with a Bachelor's Degree in Business Management and Real Estate, with minor studies in Psychology, from Kent State University in Ohio. She is also licensed real estate agent in the state of Georgia. Her background is building and branding a successful career in Mortgage Lending, Sales, and Real Estate, alongside her husband Thane. Working as a team comes naturally and has been the foundation of establishing multiple successful business lines within the family. Cheri welcomes the responsibility of acting as COO of Therapyland to mold an experienced and collaborative staff of administration, therapists, and coordinators. Cheri is personally connected to the special needs community by her life experiences with her daughter, who is diagnosed with autism. She belongs to multiple support groups and continues to research and understand new and innovative treatment options. She strives to connect these experiences by fostering ways to make Therapyland an incredible environment for both children, and their families.
---
Sandi Rivers, M. Ed., BCBA
Director of Behavioral Services
Sandi Rivers has over 17 years experience in the special needs field. Her background includes acting as a teacher of PreK-12th grade special needs, a district autism consultant, and a Board Certified Behavior Analyst. Her 10 years as a Behavior Analyst includes in home based and clinic based therapy, parent trainings, service provider trainings and school consultations. She has also worked as a director and consultant for a nationally known non-profit behavioral company. She is instrumental in developing and implementing behavioral programs to teach social, play & leisure, communication, academic and adaptive skills. She strives to continuously implement empirically-based teaching strategies and to educate parents, as well as, school based staff, on these strategies. She strives to work with all disciplines and to teach the "whole child."
---
Carly Morris, M.A., CCC/SLP
Clinic Manager
Carly received her Bachelor's in Communication Sciences and Disorders from the Pennsylvania State University, followed by a Master of Arts in Speech and Hearing Sciences from the University of Illinois, Urbana-Champaign.
As a practicing Speech-Language Pathologist, Carly has treated a variety of speech and language disorders and symptoms including autism, Down syndrome, genetic disorders, neuro-motor disorders, childhood apraxia of speech, brain injuries, as well as, stuttering. Carly is P.R.O.M.P.T., Beckman, and Kauffman trained. She is particularly passionate about feeding and swallowing disorders, sensory, behavioral, and oral-motor based disorders. Carly's experience includes medical management of feeding disorders and coordinating teams to include a gastroenterologist (GI) doctor, nutritionist, dietician, pediatrician, and psychologist to improve oral feeding. She is also an orofacial myofunctional therapist who coordinates care with orthodontists to create programs to eliminate tongue thrust during swallowing.
Carly has over 8 years experience assisting the management of a pediatric private therapy practice. She has proven skills in leadership, management, and mentoring other clinicians in the field. Carly truly enjoys coordinating care with parents and teams to create goals focusing on daily independence and functioning of the child.
---
Angie Boltwood
Insurance & Billing Manager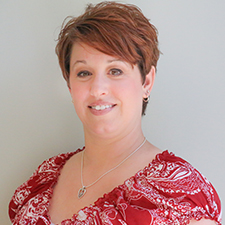 Angie Boltwood has accumulated over 16 years experience in medical billing and insurance, and has specialized in pediatric therapy billing since 2011. She received her Certification in Medical Terminology and Human Anatomoy from Clayton State College in 2000. She is extremely passionate about helping families and children with special needs and has extensive knowledge with most major insurance companies, Katie Beckett/Deeming Waiver, and Medicaid. She is well acquainted with the verification and documentation procedures in providing feedback on most policies. Angie has a passion to excel at her work and facilitate the insurance process for her clients, which in turn, leads to exceptional customer satisfaction.
---
Barbara Boutwell
Medicaid Coordinator and Billing
Barbara has an AA in Healthcare Administration and Medical Records from the University of Phoenix. She has an Early Childhood Certification from Lanier Tech, as well as, a certification in Medical Transcription. Barbara has worked with young children in the Georgia Lottery Pre K Program and has experience as a paraprofessional with special needs middle school children. She has over 10 years in customer service, medical billing, patient account management, and 4+ years specializing in Medicaid billing.
---
Charlene Cox
Medical Billing Auditor and Compliance Officer
Charlene Cox has a 26 year tenure in Medial Practice Management for multiple specialties, along with 13 years' experience as a Medical Consultant with an Associates in Applied Science and Business Management. She is an expert in her field and has done medical coding and billing as well as working with clients in all insurnace companies in making sure claims are processed correctly. She continues education to stay informed on all medical administrative topics. She has served as President of her Professional Society in Medical Management as well as on multiple national committees to assist in educating medical administrative professionals nationwide. She has worked with groups ranging in size from a few providers to 600, and is thrilled to be part of the spectacular team at Therapyland to continue the tradition of excellent customer service. Charlene is also an accomplished saxophonist as well as a published fine art photographer. She gets great personal fulfillment in helping others and making people smile!
---
Irma Masic, B.A.
Front Office Reception and Intake Coordinator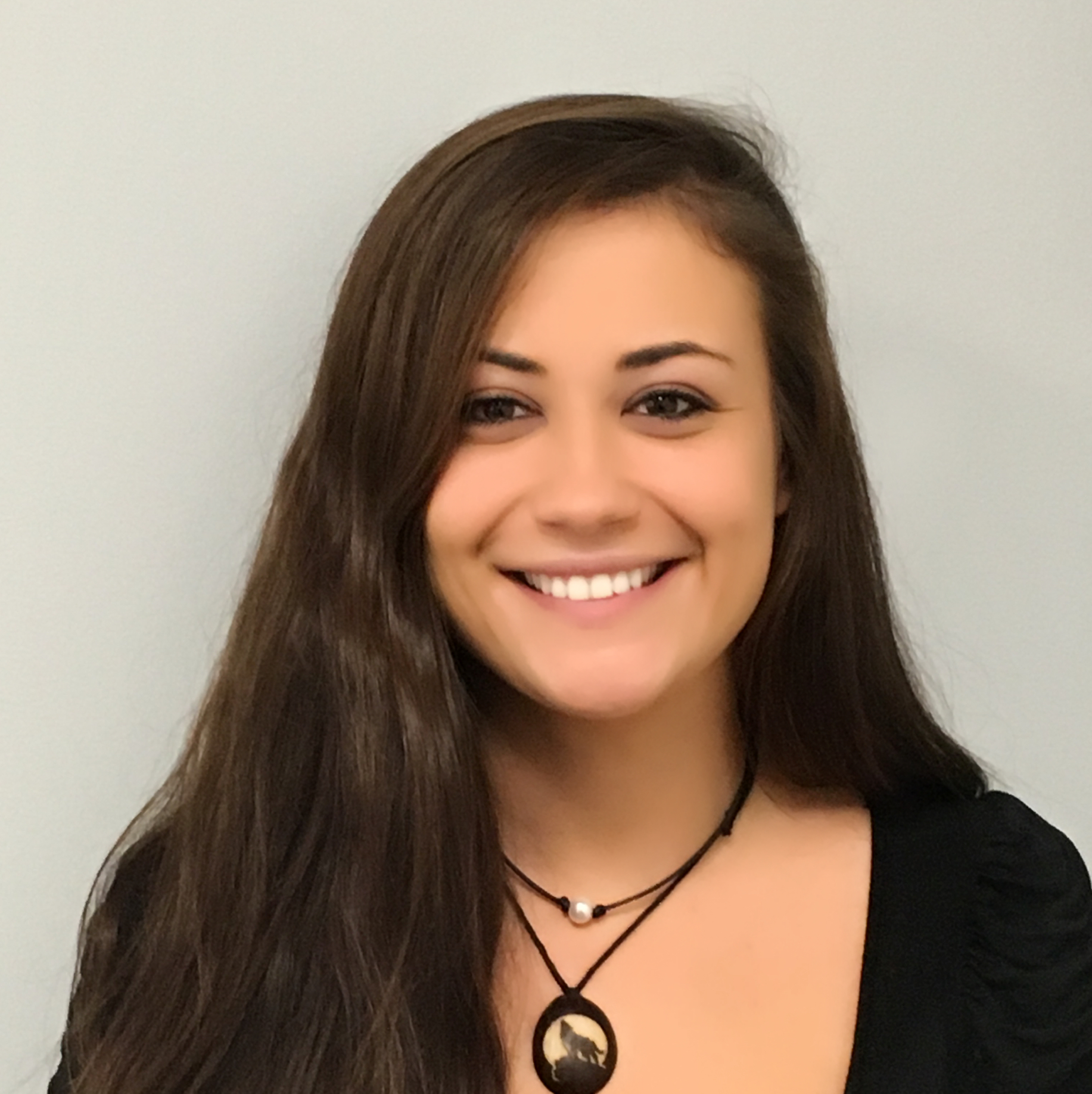 Irma has a Bachelor of Arts in Psychology from Georgia State University. She previously worked as a Quality Assurance Specialist within a Psychology practice and has collaborated directly with clinicians, clients, auditors, and District Managers to ensure a high standard of quality regarding therapeutic services and documentation. Irma has a passion for working with children, to include participation in various activities that facilitated youth development, such as books clubs, mentor related tasks, and community outings. Irma is trilingual and has excellent communication, organizational, and interpersonal skills.
---
Jennifer Mendez
Medical Biller and Coder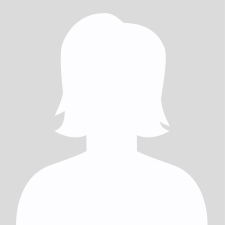 Jennifer graduated from Bryman College in San Francisco in 1992 specializing in Medical Assisting. From there, she gained experience working as a Financial Services Representative, Medical Billing Assistant, and a Government A/R Collector. For 7 years Jennifer worked at a well known hospital in Connecticut where she was employed as a Financial Counselor and Access to Care Specialist. She helped individuals facilitate their applications to obtain government health insurance. She then moved to the Bay Area and continued to work as a Medical Biller/Coder. Jennifer has been in Atlanta for several years working in Medical Billing and Collections and is a member of the AAPC. She is in the process of working on obtaining her CPC.
---
Olivia Glasper
Medical Biller and Coder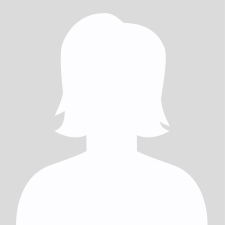 Olivia is an Honor's graduate from Everest Institute's AAPC accredited Medical Billing and Coding program. She has a previous background as a Dental Assistant where she worked clinical, as well as, front office, doing various clerical tasks. Initially Olivia joined us as an extern student for her Billing and Coding program, and while here, she proved that her skills, knowledge, and attitude to meet and exceed expectations were too good to let go. Her knowledge of anatomy, physiology, and medical terminology partnered with her cheerful disposition and diligent work ethic made it clear that we wanted her to be a part of our team. Olivia has a passion for helping people and takes pride in her work.